Yeah I was recently told by another poker player on Betcoin.ag about this freeroll: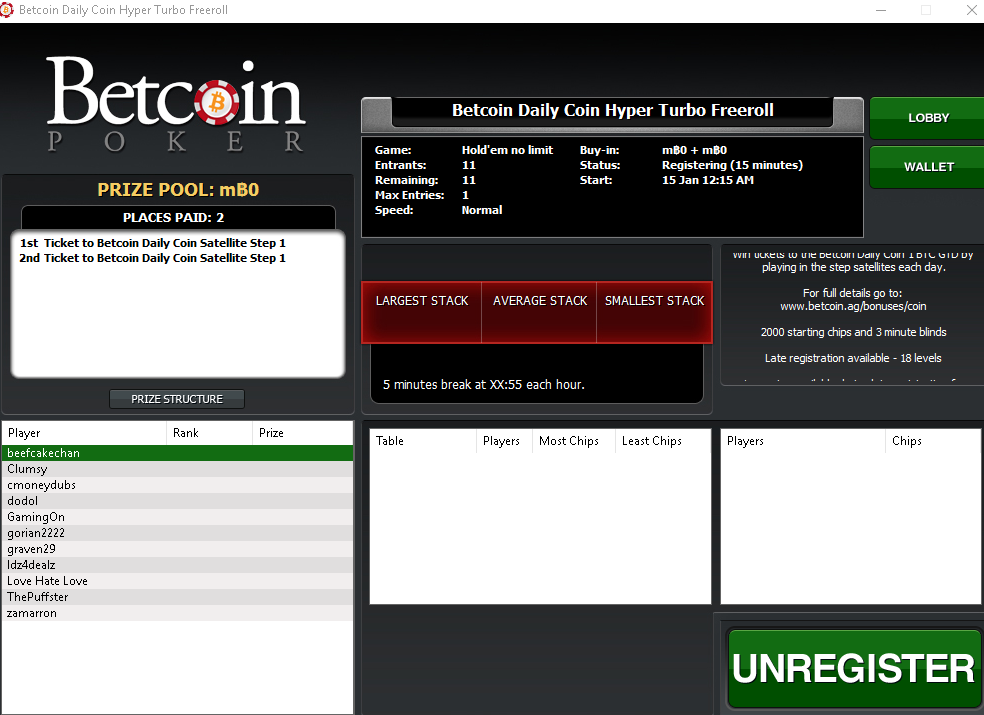 Pays a ticket to the Betcoin Daily Coin Satellite Step 1 for 1st and 2nd place. In this post updates will happen as they happen while I'm playing poker in this tourney.
This tournament doesn't seem to get allot of attention very few players for a decent payoff. If you want to play just click one of the Betcoin.Ag banners in this post and sign up and register if one is not registering by the time you see this post just look for one of the many other freerolls going on over at Betcoin.ag, best of luck to all who play.
Only Update 11:21: 66 vs. A7 clubs the other poker player hits the flush and to add insult to injury hits the ace on the river. Good game everyone I'm out of this tournament.