I am currently just late registered to the $10 on demand freeroll at Betcoin.ag; I will be updating this thread with hands I win or the bust hand or bad beats. For those of you that haven't played yet, there are $10 on-demand tournaments that start up around the clock on Betcoin.ag. Go ahead and click one of the banners above or below this blog post and sign up for Betcoin.ag and get in one of these you will not have to wait for a long time as they start everytime 300 people register.
So here goes nothing! Best of luck to everyone in the tournament.
First hand won the match had AK: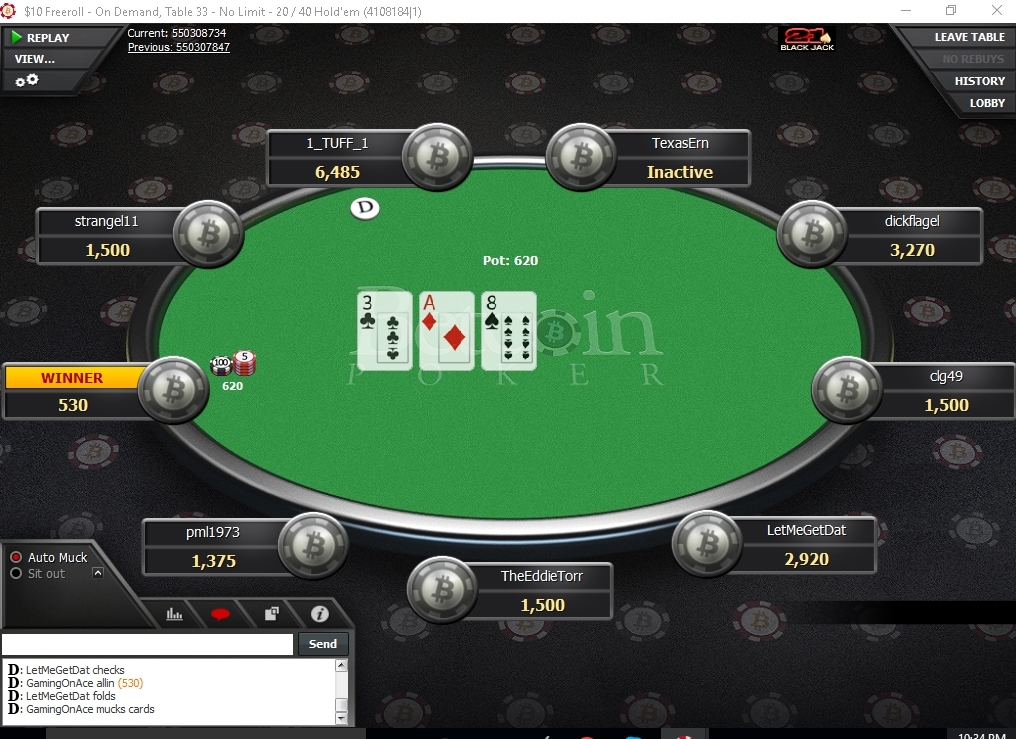 At around 1k chips now people are raising 120 preflop every hand, so I got to be careful.
Update 10:44 pm: I decided to call in all in bet with A8 suited clubs, the other two players had pocket pairs one 55 one 1010 I hit trip 8, and there is my current stack now 2,880 not bad when I was at 900 and change before that little jump: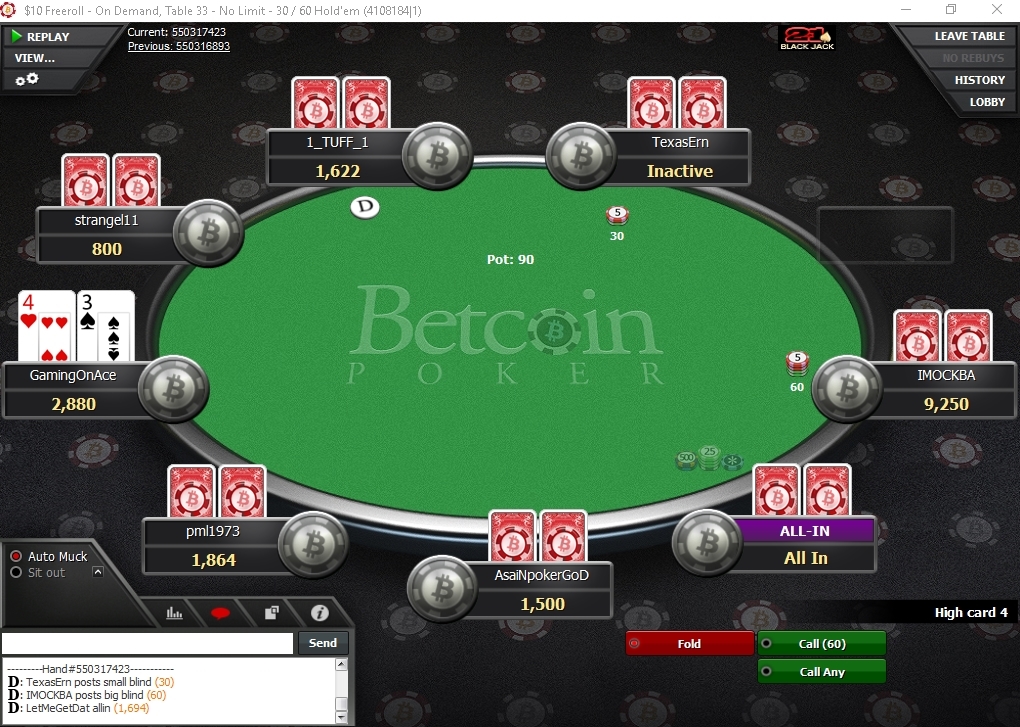 Update 10:51: I played A7 spades all in preflop it turns out I was against 88.  I hit the Ace to take the guys chips here is current chip stack now blinds 50/100 here is a picture of current chip stack: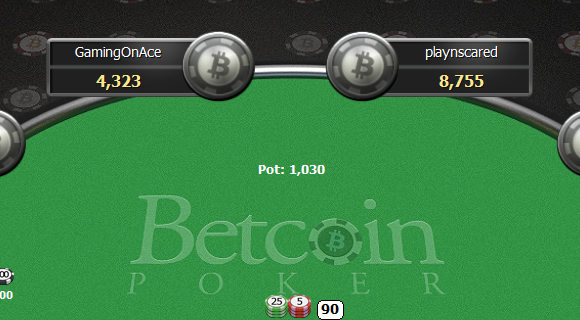 I'm GamingOnAce which is the screen name that shows up when playing for USD but while I'm playing for Bitcoin on the same account it is just GamingOn.
Update 11:12: ofPlayed another hand and won it with just a pair of tens, probably against some over cards don't know because the other guy folded current stack in around 6,300 blinds 100/200.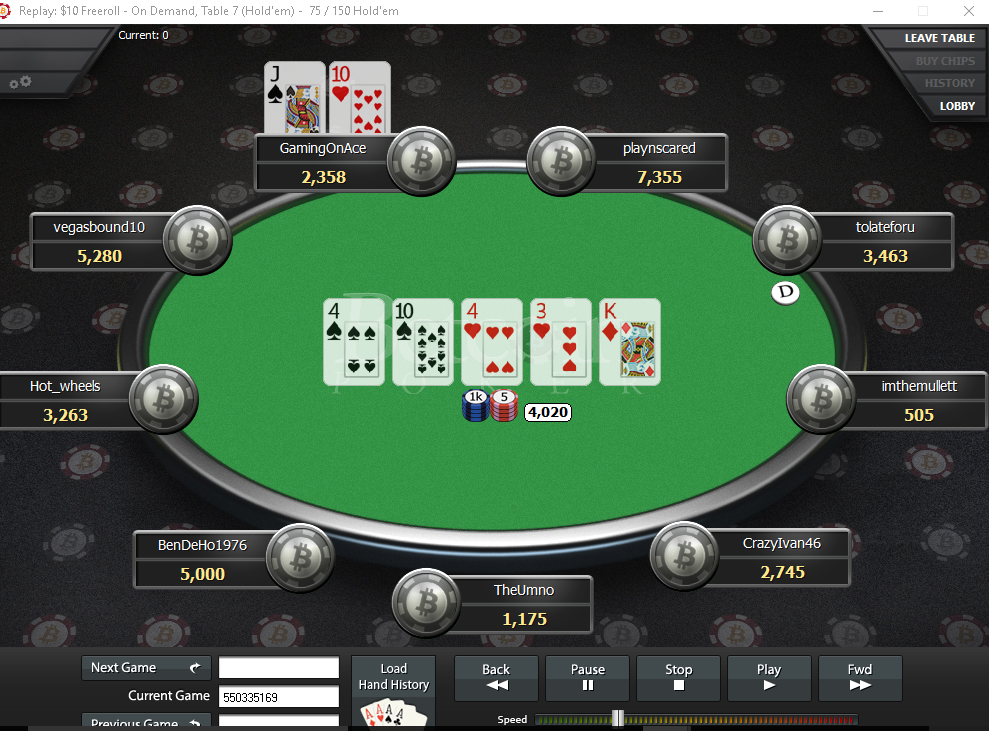 Update 11:35: Busted 89th place out of 572 players with this hand not happy with this but it happens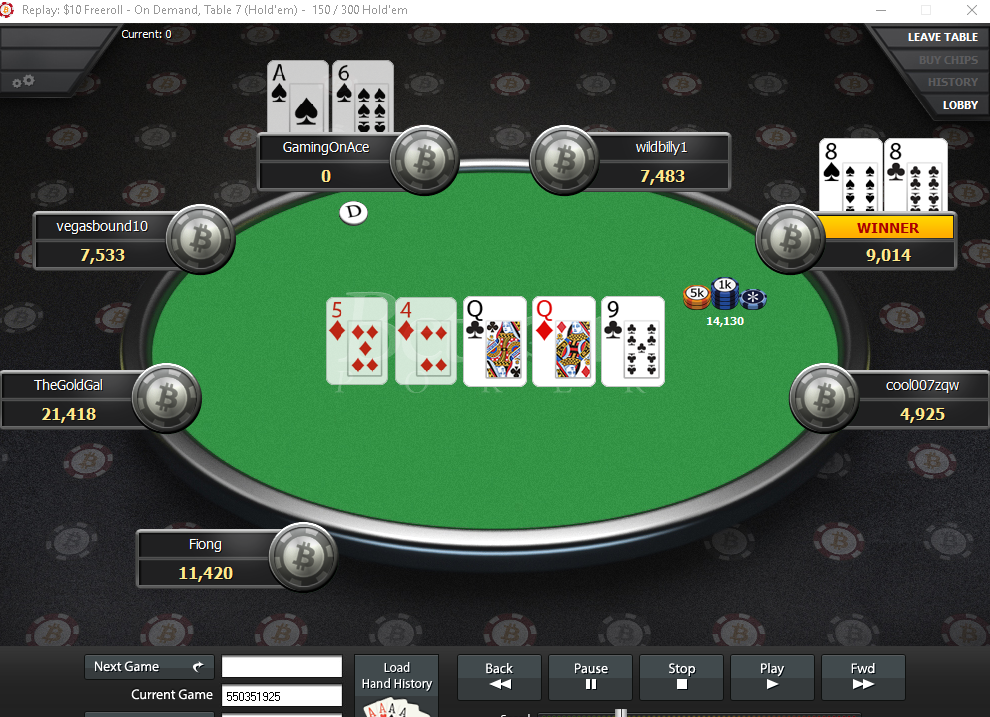 Could have played slower I guess bookmark this website for more poker updates and Betcoin and bitcoin and online gambling and anything about Bitcoin you could possibly want information.