I am playing the Daily DeepStack Freeroll at Betcoin.ag the top two places win a ticket to step 1 of 3 for the Daily Coin. I have won 1st place in a ticket to the Step 1 of 3 of the Daily Coin steps so here goes another freeroll try.
I just had to rebuy into the tournament for 0.10 mBTC so let us get started. Will update the thread with hands I win and my busting hand I cannot rebuy no more so let us see what I can't do.
This is the tournament: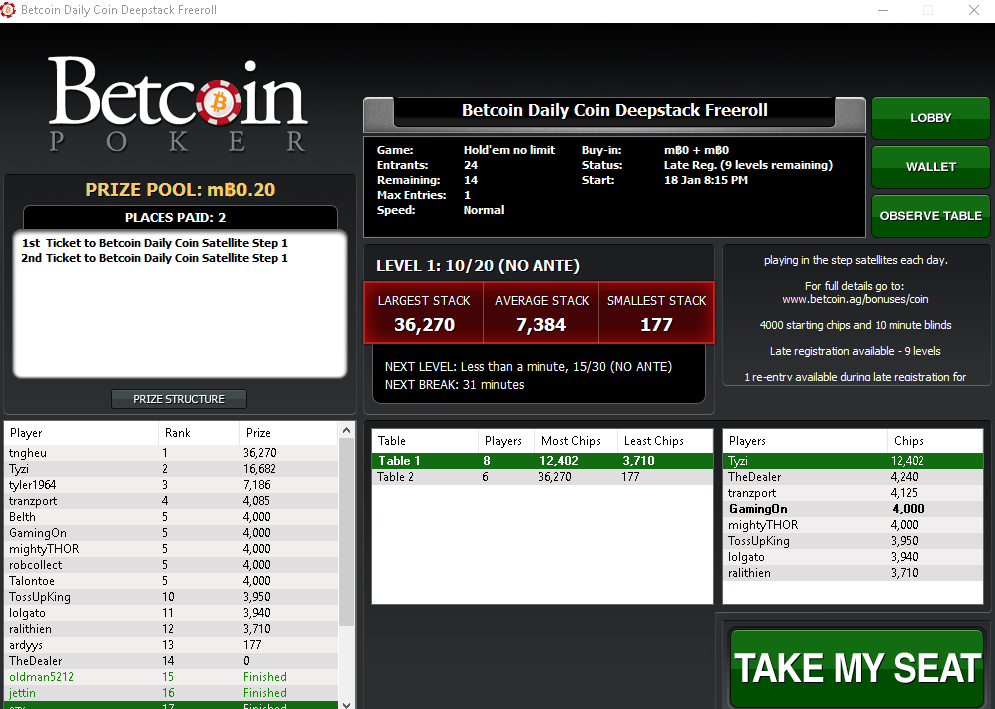 Sign up through the Betcoin.Ag banner above or below this post to get started playing in these excellent freerolls today!
Update 7:29 – I doubled up here because some donk was going all in every hand, thanks allot!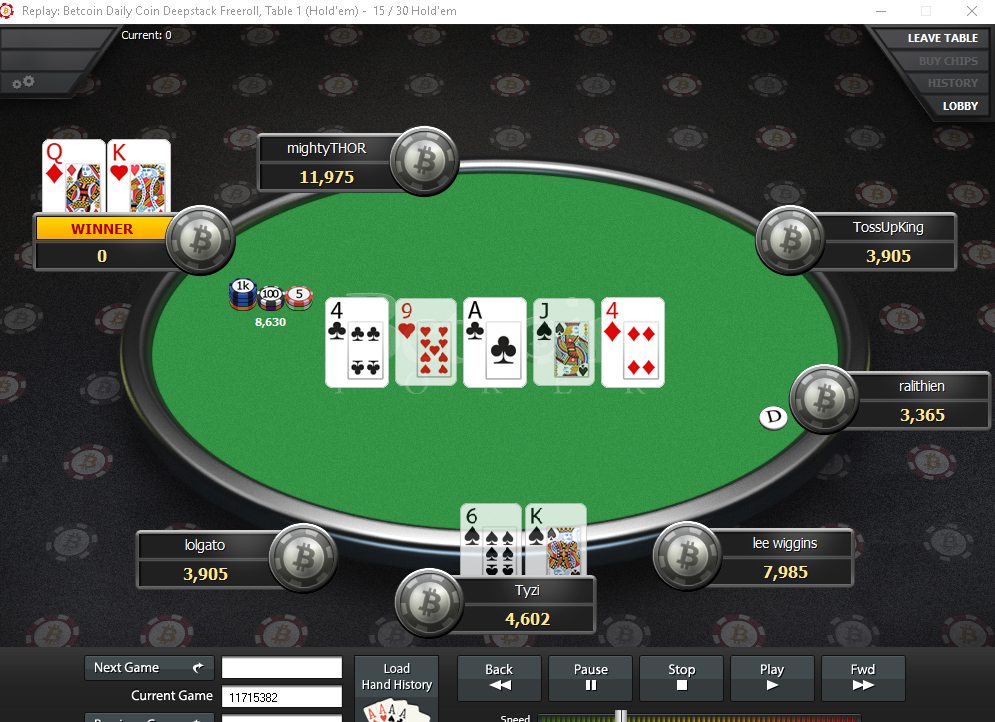 Update 7:35 – Just did another nice jump and landed in 2nd place: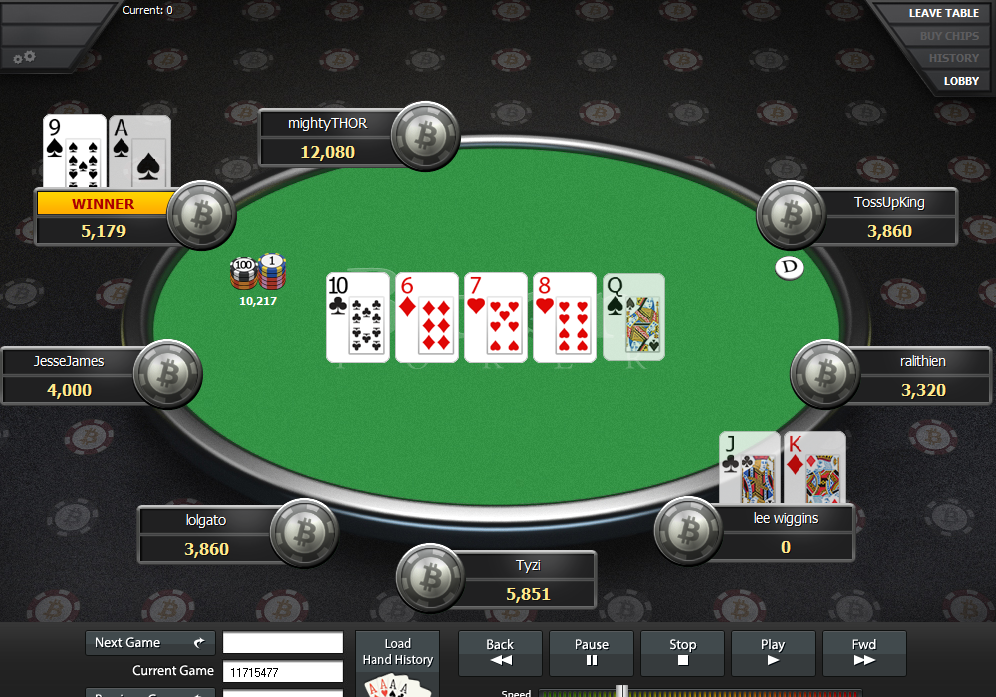 Update 7:38 – Just protected my raise was in horrible shape until the flop then the turn helped and the river BAM still in 2nd place: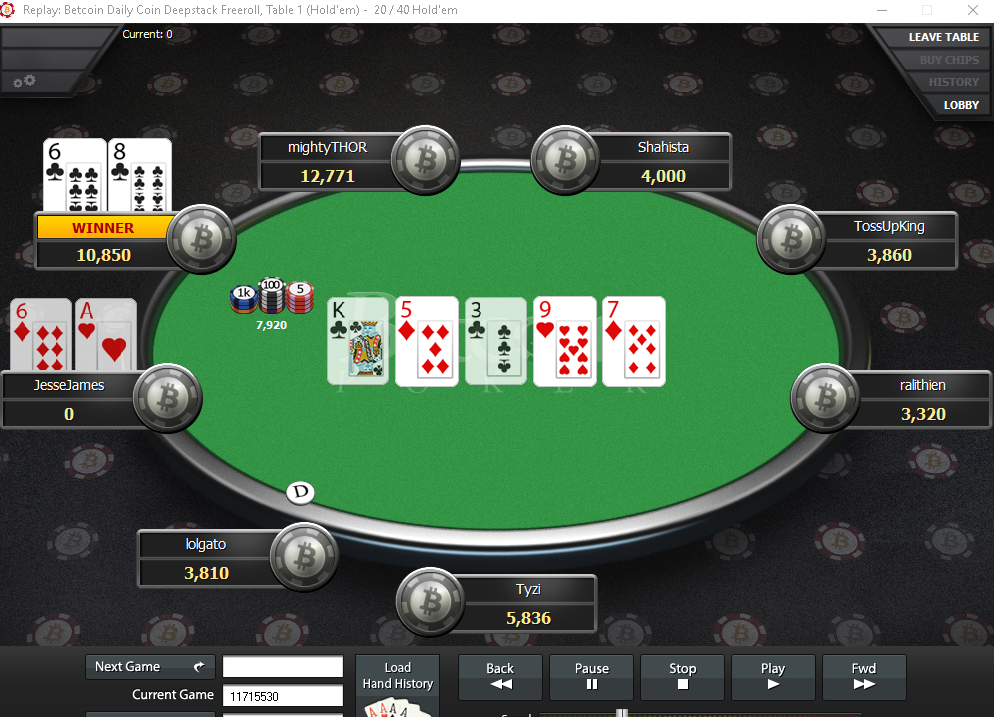 Update 7:52 – This guy doubled off me with a straight, and I got em back swiftly: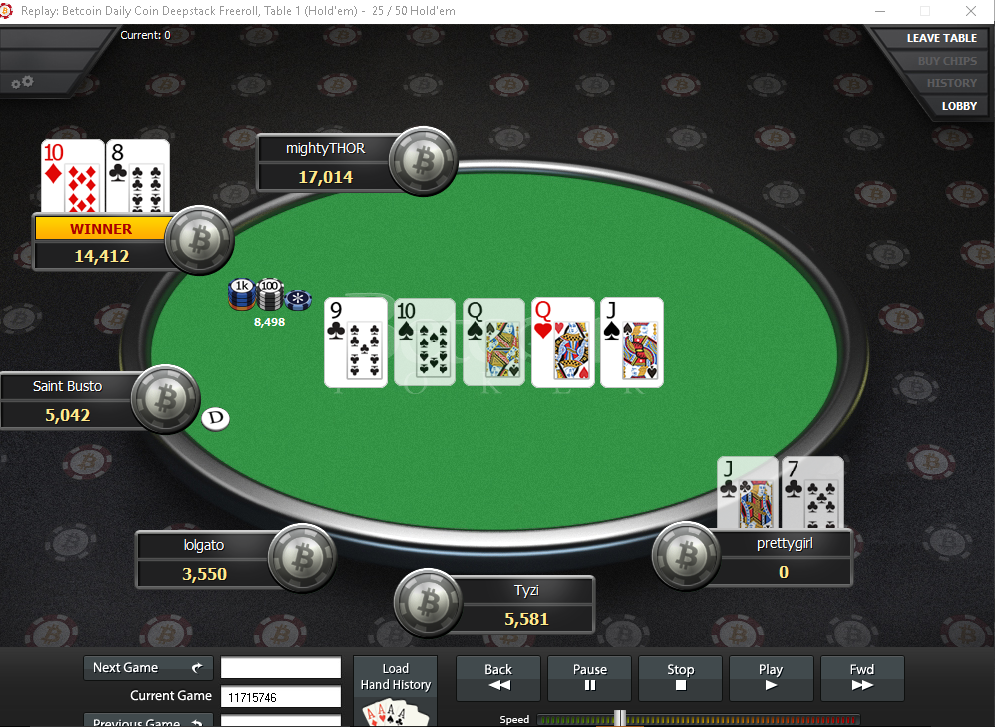 Update 7:54 – I just lost a big hand to this guy his QQ vs. my AK no-hit for me then this happened: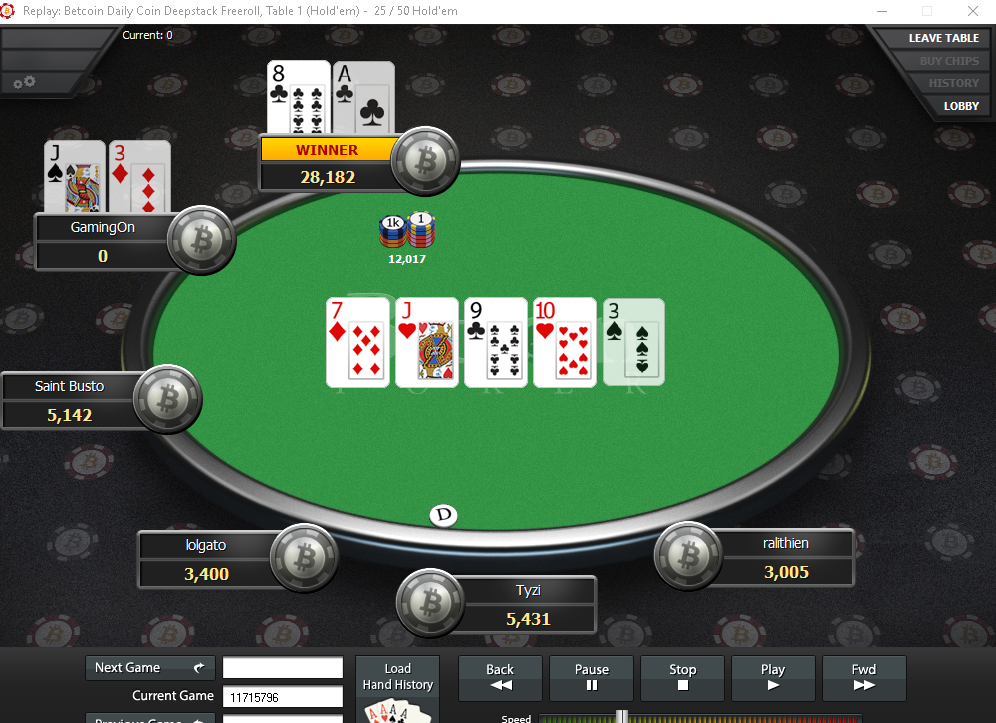 Gutshot straight versus my top pair, good game. I lost in the 19th place. Better luck next time!