Rollin.io is not a new member to the Bitcoin gambling establishment with over 2,000,000,000 bets placed you can see why people are getting excited at playing at this casino. Never seen Rollin.io well here have your first look: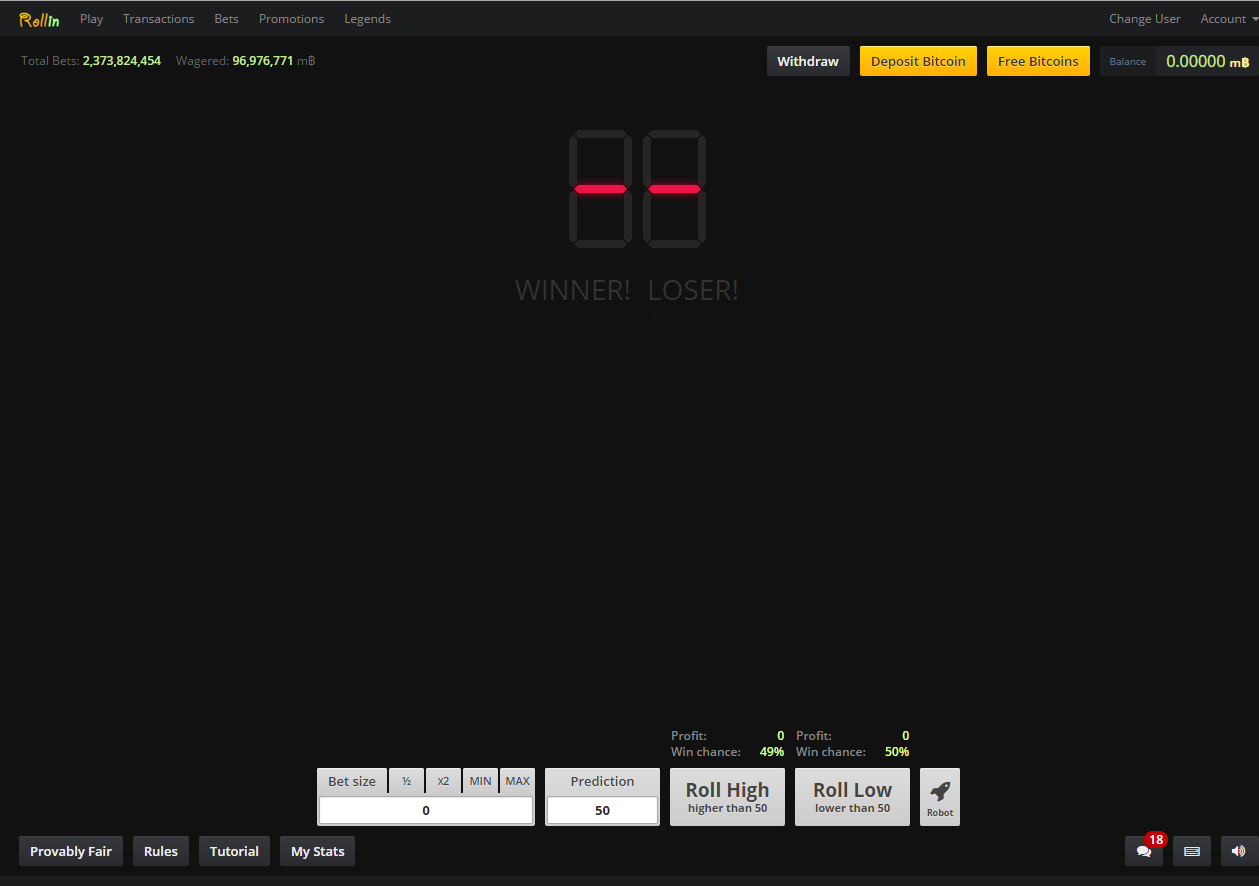 I like the way the site looks very new technology like and also if you don't notice right away from the image if you check out the upper corner you will see the is an option for FREE BITCOINS!
Not all Bitcoin Casinos offer free BTC to the people visiting the website wanting to try it out so I would suggest trying out Rollin.io and see if you can go for the win on the dice. There are promotions as well as Rollin.io and these promotions I am sure change from time to time but the best current Rollin.Io promotion that I see is 1,000MB to the "Caesars" of Rollin.io.
The total amount paid out to Caesars of Rollin.io? Well the total amount paid is right there on the promotions page, and I suggest you check it out but if you want to see right now just view the image below:
I have liked dice because of the fast action and chances to win right amounts of BTC for a guess. I mean who doesn't like Bitcoin gambling a trend that seems to be growing more and more as the Bitcoin community grows.  Risking your BTC should never happen or be thought of lightly but if you feel you are going to WIN BIG why not give it a chance and bet at Rollin.io.
Wonder if playing this game is smart? Or even fair? Read this image below captured from the site Rollin.io:

This little tidbit shows that all games at Rollin.io are provably fair with is great as not all casinos have that kind of transparency and not all Bitcoin casinos even use this method which proves to people that the site is on the up and up.
Gambling is fun but should happen in moderation that being said anyone who mines Bitcoin can win at this Bitcoin Casino. With mined coins because if you are mining Bitcoin and doing it for periods of years, there is a reason you are doing so it is because you are generating the profit so go ahead and try to double your profits at Rollin.io.
One last feature I would like to mention about Rollin.io is the Hall Of Legends if you do well enough and gain enough BTC you too could be in the Hall Of Legends wonder what it takes to get into there? Well here look below: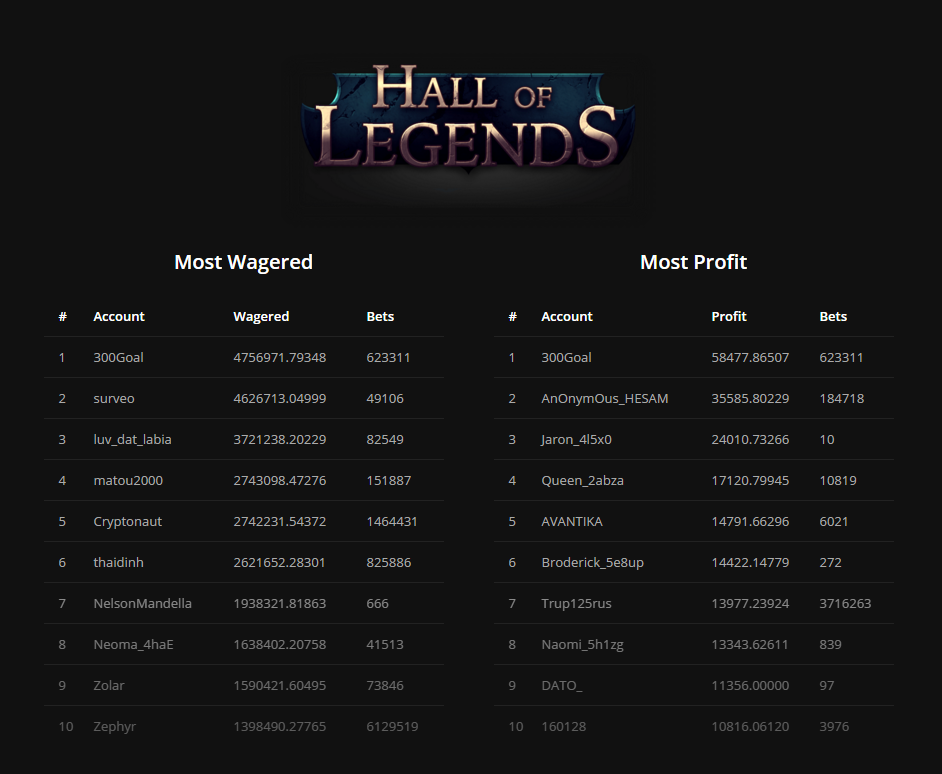 Yes, it seems you will be able to acquire your name on the Hall Of Legends, but it may take a little bit of time to do so considering it took the top guy a ton of bets to be number one. But what a great side game and a chance to show everyone you can earn well at dice then to be in the Rollin.Io Hall Of Legends.
Without further ado, you can join Rollin.io by clicking one of the images on this post or the above or below banner! Enjoy your time at Rollin.io.