Site professional Plo8monster sits for some PLO8 action over at Betcoin.ag. The current players at the table are XiaoTingDang, Valjean, KAQPAQ and of course Plo8monster. I would find it hard to see myself sitting at a table of PLO8 with a guy named Plo8monster. Of course, I might test myself against him, but I sure wouldn't believe it would be an easy game because obviously he knows what he is doing in PLO8.
So I will be covering the hands that are big in this 0.50 MBTC / 1 MBTC Pot Limit Omaha game and let us see who comes out on top. If you would like to join Betcoin.ag just click one of the banners on the top or bottom of this post to get in on this action.
Updates will come throughout the game, so without further wait let us see what happens.
Update 12:44 am – Plo8monster gets quartered in an all in ouch that has got to hurt here is the hand that it occurred in: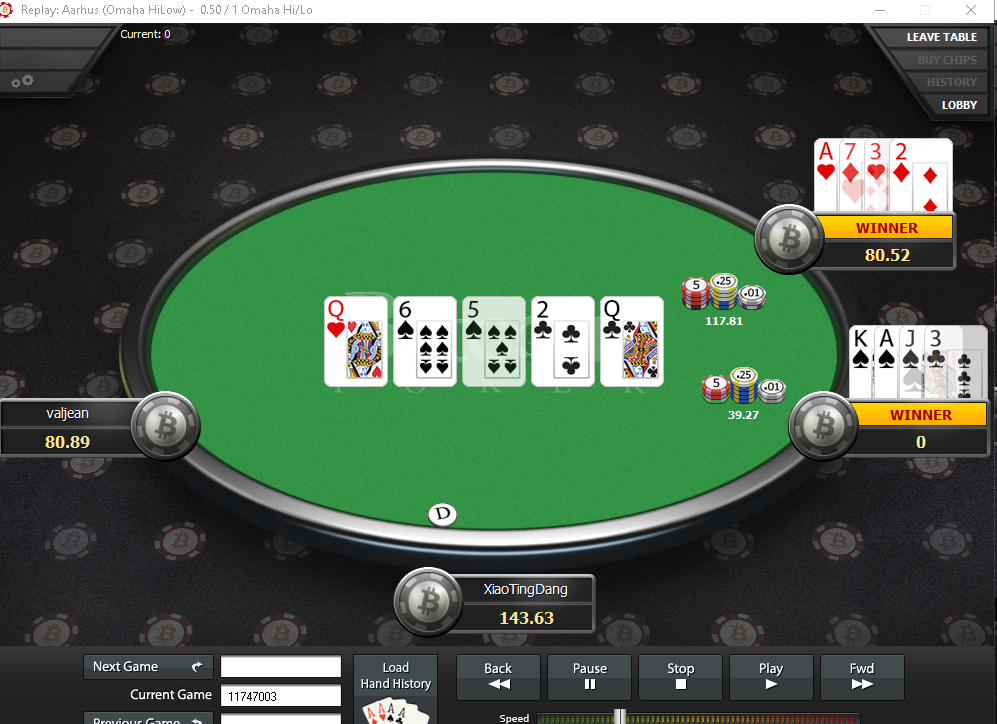 Update: 12:42 am – Plo8monster gets cut again on the high part of the hand both players having Aces and Fives and Valjean having the nut low for this side you can see the hand size for yourself here: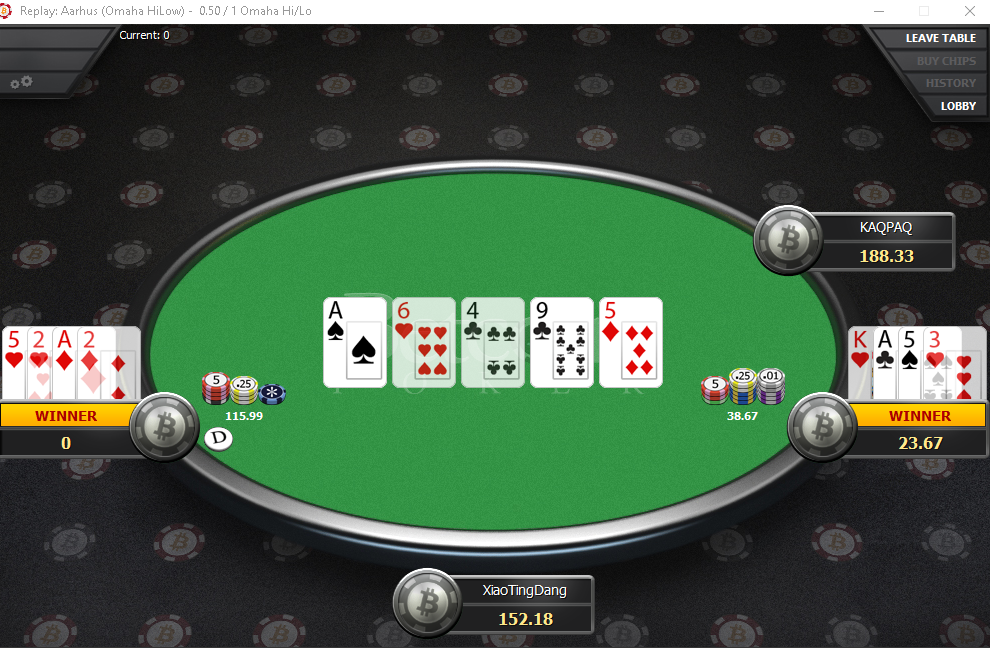 Update 12:53 – XiaoTingDang takes down a huge pot of this table size with trip kings avoiding the opponents flush draw, beautiful hand XiaoTingDang here it is: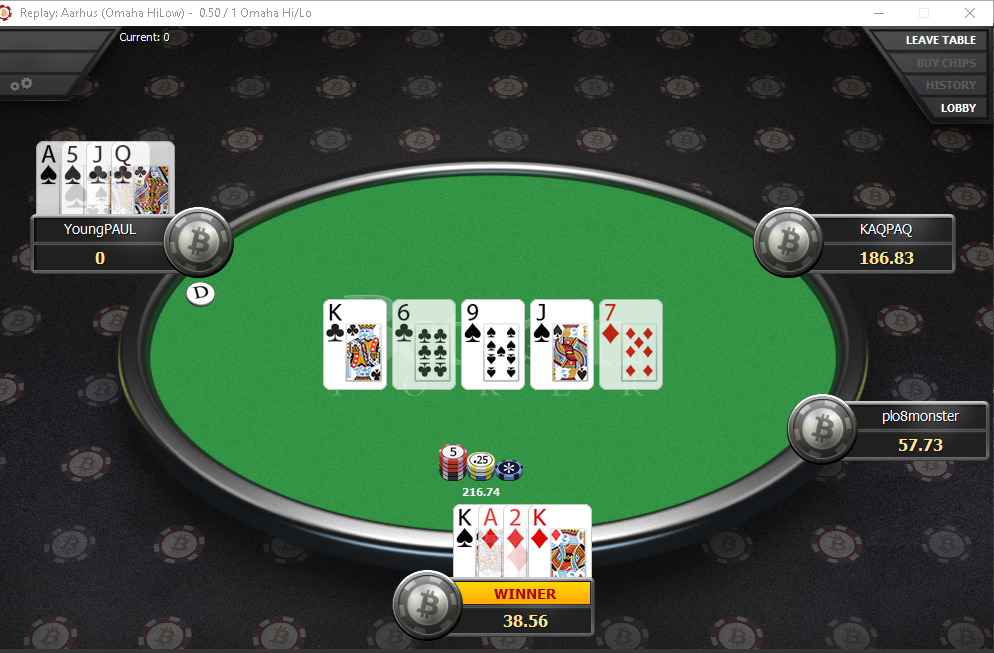 Update 1:00 AM Plo8monster takes down an 183 mBTC and change pot with the nut straight, nut hand for that hand here is the pot: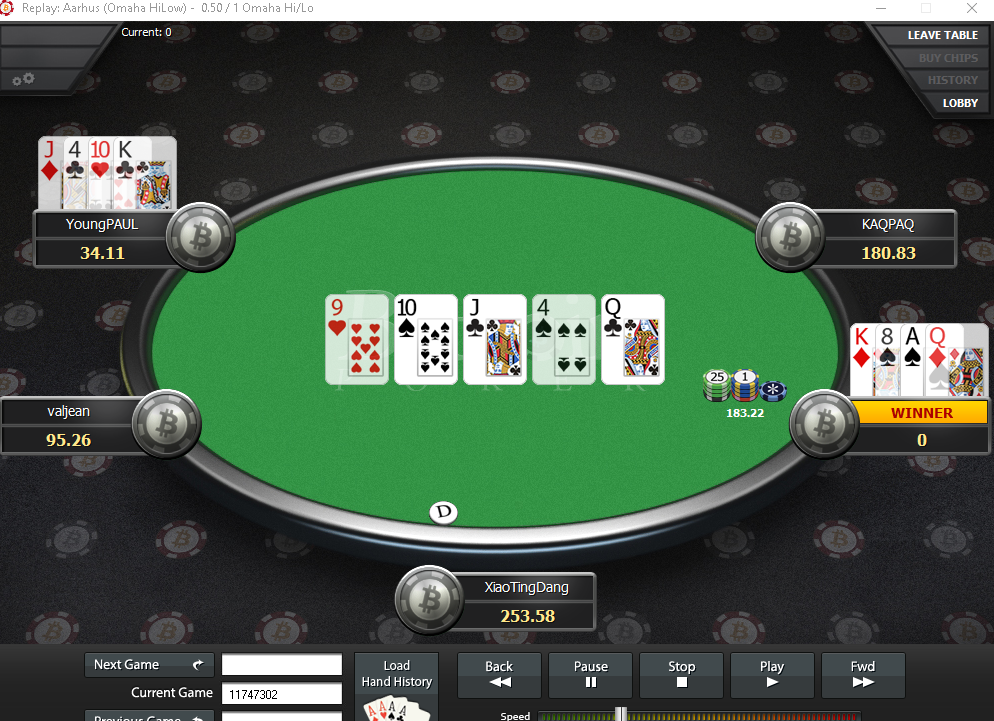 Update 1:09 AM – Valjean quarters YoungPAUL in a big pot here is how that was sliced up: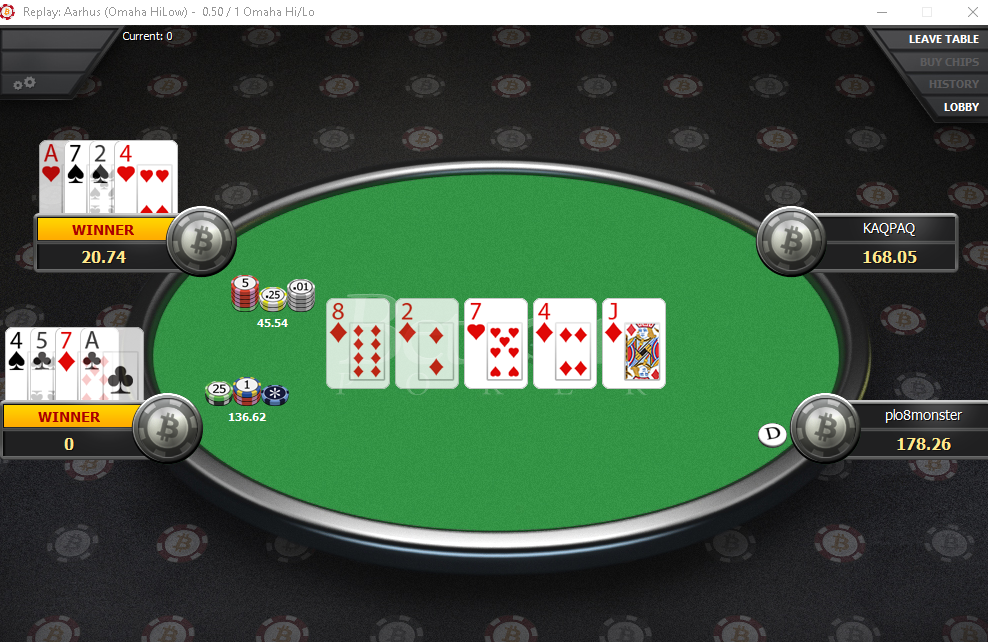 Well, the action is still going, but I am going to call it a night since it is 1:19 AM in the morning here, best of luck to all players and as always I will be here in the morning.