I wanted to get in some poker this morning so since I don't currently have a bankroll I decided to play a freeroll. I will be updating this tournament play with my hands where I win a good amount of chips and where the bust happens if it does. I currently already doubled once with JA off suit and here is my current position: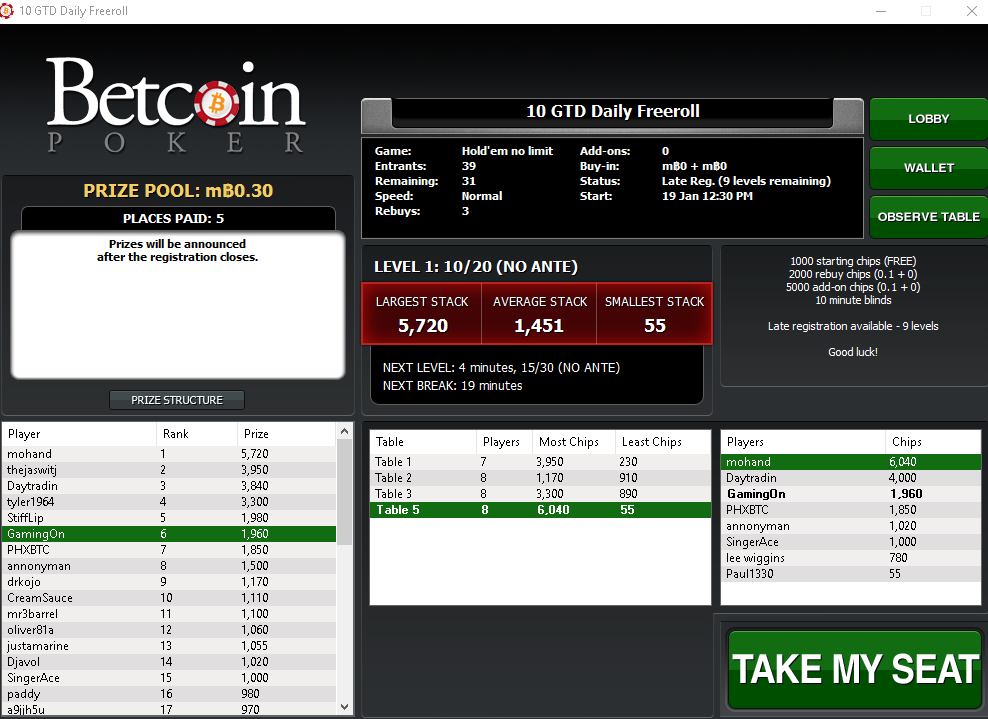 Update 11:44 – I go all in on the flop with 4-4 guy calls with air and hits the river.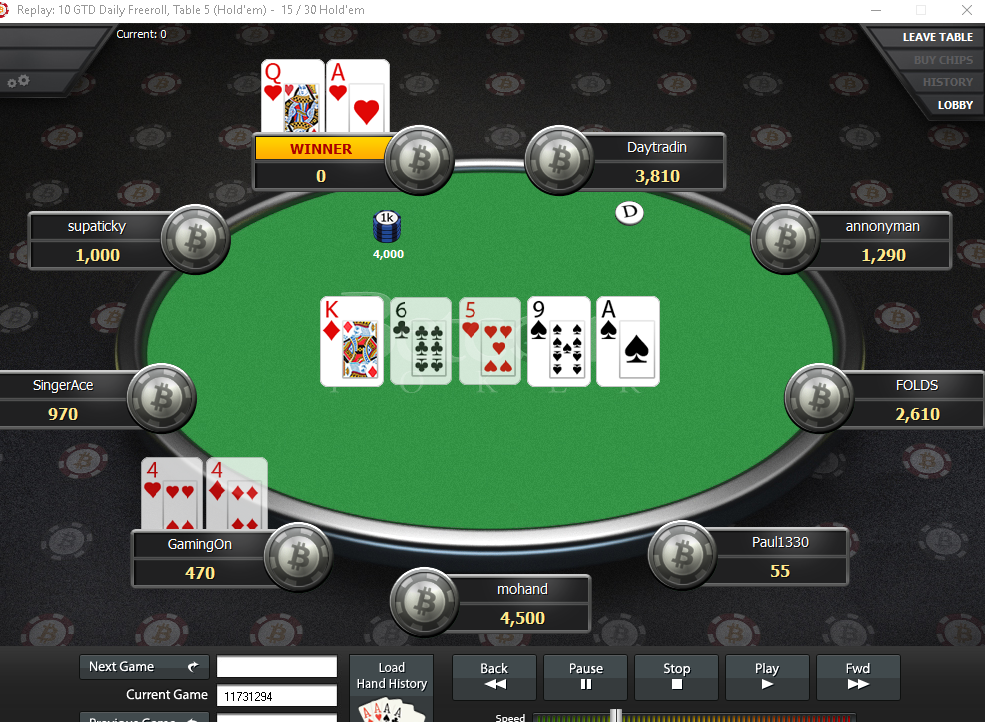 Update 11:45 – I bust out with J3 diamonds with 3s versus a straight.
Good game.
To join in on the fun sign up for Betcoin.ag through one of the banners located above or below this post!