Bitcoin enthusiast wants to have fun in his life, who are we not to help that? I think if more people helped other people the world would be a better place. So here is the gofundme ad: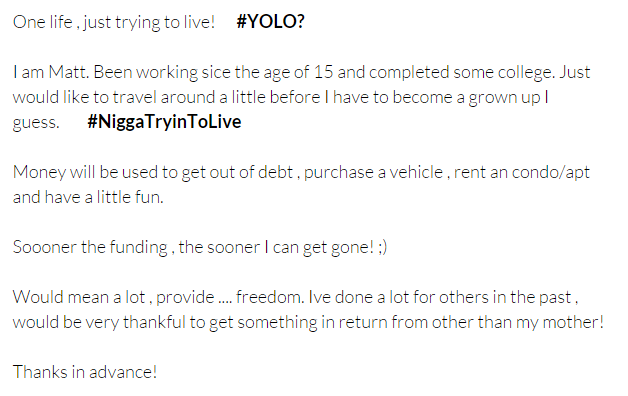 Now this man wants freedom! Which American or person anywhere around the world does not want a little freedom in their life? I say that supporting this cause is bringing one man his personal freedom, so it is just as good if not better than any gofundme ad there is out there.
This ad is not some chick asking for boob job money or anything like that nonsense this guy wants freedom, so I support that. Even note that he has done allot for others in the past.
So help or don't it is up to you, just make sure you have fun, and one way to have fun is by online bitcoin gambling which can is suggested to fund at Betcoin.Ag which you can find by clicking the ad at the bottom or above this post.