There is a staff member at Betcoin.ag that promotes Betcoin.ag and we are all about that here at Bitcoinspies.com and would love you to join in on the fun!
Currently, ZZZZZZ is doing trivia and awarding rewards for getting the correct answer. ZZZZZZ is also providing people with a show of his play which is always nice for if you ever play against him, I would think here is an image of the stream: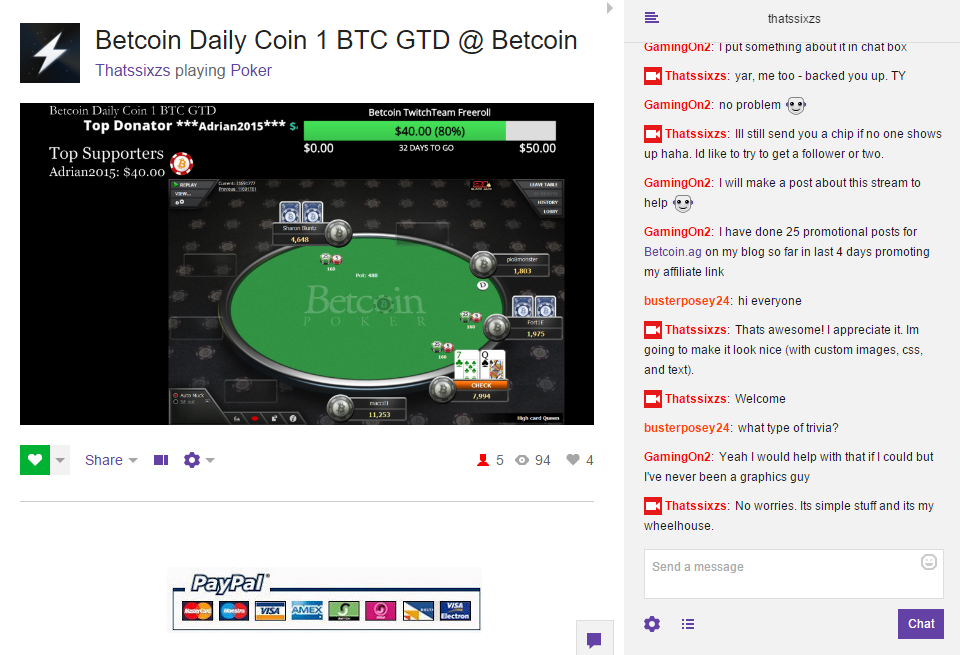 ZZZZZZ is playing the Betcoin Daily Coin and is currently at the final table and is playing well with a decent stack wonder if he will get to the 1st place position like PostMeadow did the other day it does reward a real prize for first place.
When you watch a poker player, it is fun to learn more about the game and more about how others play. Using what is learned so you can adjust your gameplay if you think you have holes in your gameplay or just want to watch a fun stream then check it out right now click the image above to connect to the live Twitch stream.
Or you can click one of the banners above or below this post to connect to Betcoin.ag and start playing for yourself.