AllStar7 has already won a ticket into the $420,000 tournament at Betcoin.ag and is now playing again and doing this is a hand that he just won: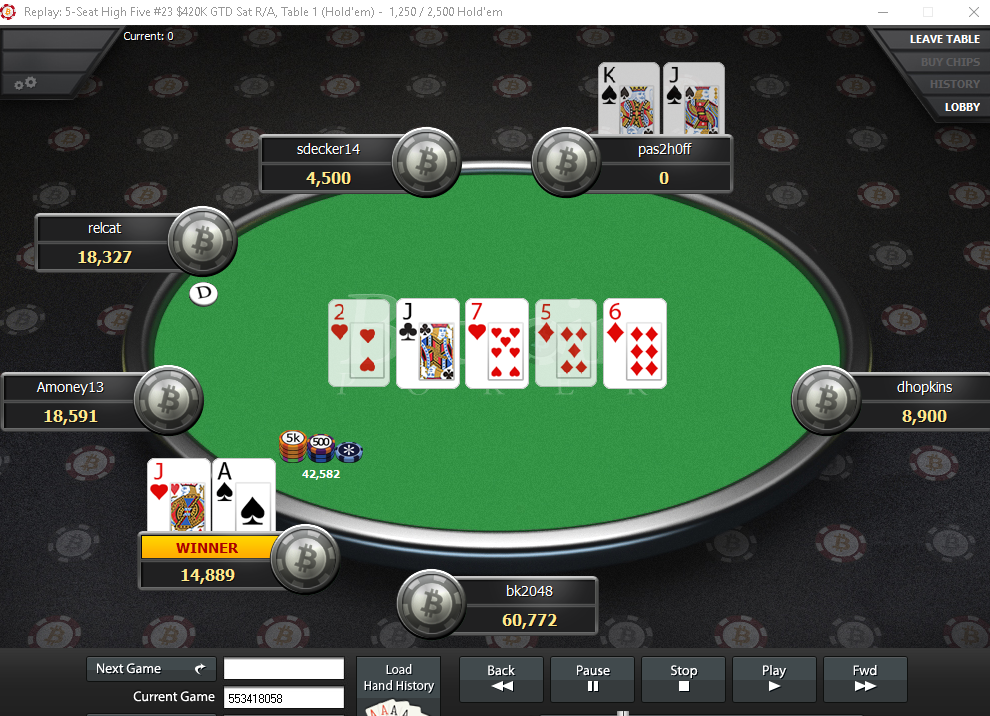 This big pot just jolted him into 3rd place Bitcoin Spies will be following him and posting his right hands in this thread along with a bust hand if there is one.
Best of luck to AllStar7 if he wins this tournament he gets the cash instead of a ticket to the $420,000 tournament at Betcoin.ag because he already has a ticket!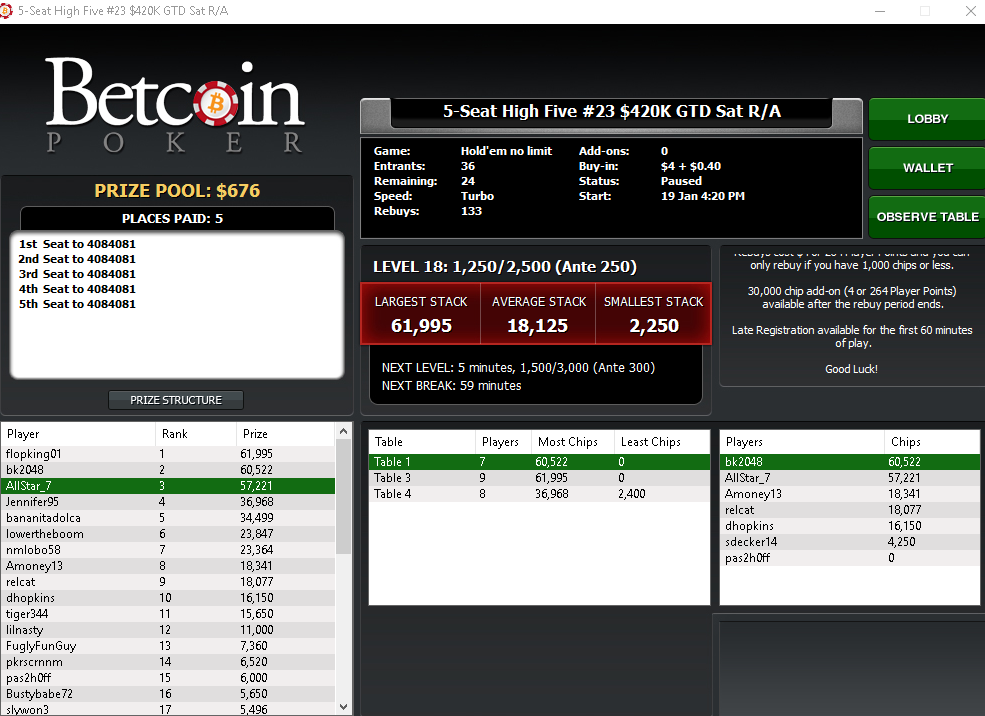 12th place finish for AllStar7 due to this donks: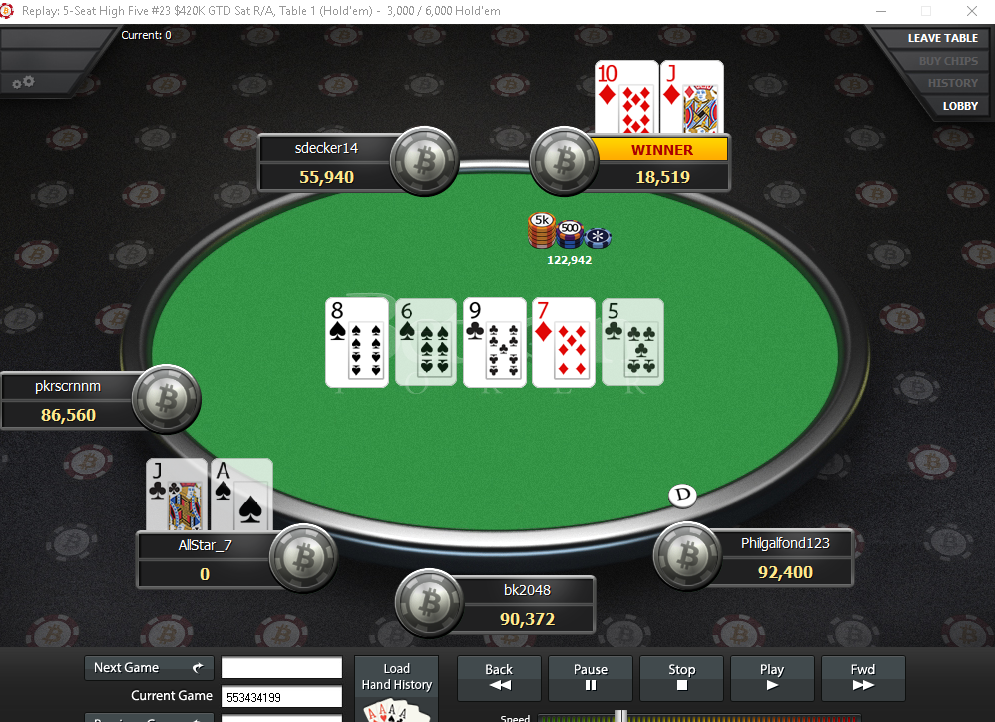 They put it in preflop, and man was that a horrible suck out. I hope AllStar7 doesn't get I'd like that all the time.
Want to get in on the big tournament action? Well, click one of the Betcoin.Ag banners inside this blog post and sign up a deposit and get started for your chance at a prize pool of $420,000.